FREE VIRTUAL BUSINESS TRAINING

In response to COVID-19, Enterprising women is available online only and all group sessions are postponed until further notice. We're still here to help you develop or start your business and would love to hear from you! The application is open. Apply here or contact Diane Snelgrove, Business Development Officer and Program Facilitator: diane@loanfund.ca






Program details



A 90 hour training program dedicated to women who want to start or grow a businesses in New Brunswick. Classes each week, and additional one on one coaching support. The Saint John Community Loan Fund has helped hundreds of women build ideas into businesses and secure small loans to get started.



We work as a group and one on one to:



✔Research your business idea

✔Define your markets

✔Identify your price

✔Practice selling your idea

✔Create basic financials

✔Build a sustainable business model

✔Write a business plan

✔Understand day-to-day business operations



Learn at your own pace and with the opportunity to chat live with the instructor and other program participants. One-on-one phone sessions with Diane as needed.

This program, valued at over $3000, is fully funded by the Saint John Community Loan fund and is completely free to qualifying participants.
Yes - you can be employed and take this class
Yes - you can be running your business while taking this class
Yes - you can be on EI while taking this course
Matched Savings


In addition to completing your Business Plan and the skills to pitch your idea, you will also leave with savings. We provide a 3 to 1 match on up to $20 per month allowing you to total match savings of $240 by the time the class is done!



| | |
| --- | --- |
| | Bring your idea and the goal is to create a business plan that will acts as a guide to grow your dream business. With a strong plan comes endless possibilities! |
Enterprising Women Application Form
Enterprising Women Program success story:
Kaleena Lawless of Luna Belly Dance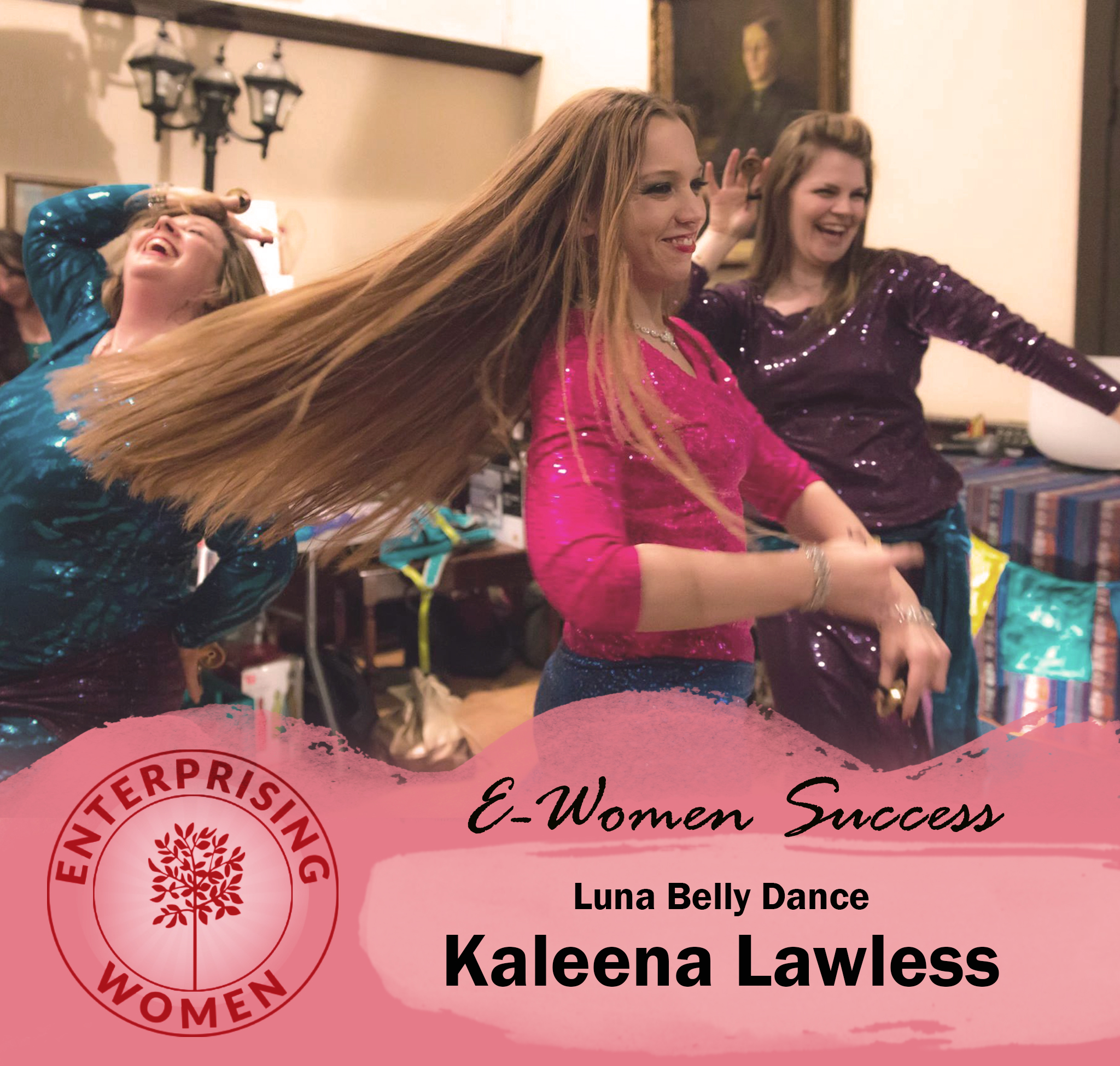 '"The program enabled and empowered me. I was introduced to local women who had started their own business, faced similar challenges, and prevailed. I was moved and inspired through their stories"
Our instructor provided us with the resources and confidence to take our business to the next level. We attended networking events, watched inspiring films and attended a panel discussion. My favourite part was connecting with my fellow Enterprising Women participants.
The Loan Fund is truly making a positive impact by fostering a thriving ecosystem of economic development and business community in Saint John.""
-Kaleena Lawless